Chlorosulfonic Acid Price 98% in Hyderabad | Bangalore | Gujrat | Mumbai
Maruti Fine Chemicals is top chemical company in maharashtra and they provides Chlorosulfonic Acid Price is a colorless to yellow colored fuming liquid with a pungent odour It is available in two grades : –
– Chlorosulfonic Acid Price Commercial Grade
– Chlorosulfonic Acid Price Distilled ( AR Grade )
chlorosulfonic acid price Commercial Grade is supplied in 200 Kgs MS Drums. Maruti Fine Chemicals is one of the top chemical company in maharashtra and they leading manufacturers & suppliers of Chlorosulfonic Acid 98% in Hyderabad, Bangalore, Gujrat and Mumbai. It is used in dyes, industrial applications. It can act as a sulfonating, dehydrating, oxidizing and chlorinating agent.
Chlorosulfonic acid Price is a compound that has the formula H2SO3. It's a white solid, which can be either odorless or have a pungent odor.
chlorosulfonic acid price is an organic compound with the formula S2O3. It is an inorganic salt of sulfuric acid. Chlorosulfonic acid is a white crystalline solid that dissolves readily in water, forming a dark brown solution. Chlorosulfonic acid is used in detergents and other cleaning products to kill bacteria and other microorganisms. It can also be used as an intermediate in the production of sulfuric acid and phosphoric acid.
CHLOROSULFONIC ACID
Chlorosulfuric acid
7790-94-5
Chlorosulphonic acid
Chlorosulphuric acid
Chlorsulfonic Acid is non-flammable liquid
It harmful if contact with skin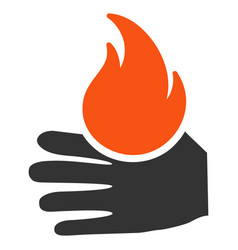 It causes severe skin burns and eye damage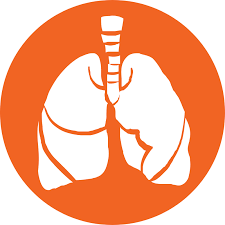 May cause respiratory irritation
Causes damage to organs through prolonged exposure
It is a non-flammable liquid
5. Chlorsulfonic Acid MSDS
Maruti Fine Chemicals has lot of experience in handling the manufacturing and supplying of Chlorosulfonic Acid. Apart from just attaching a Chlorosulfonic Acid MSDS file giving some personal tips for safety & cure.
Preventive Measures:
If came in contact with the skin:
6. Chlorsulfonic Acid Packing
Chlorosulfonic Acid is available in two types of Packing 1. 200 Kgs MS Drum
2. 2.5 Liter Glass Bottle
Chlorosulfonic Acid AR Grade is available in 2.5L glass bottle only
2.5 Liter Glass Bottle Packing List:
DETAILS OF SINGLE BOX CONTAINING 4 GLASS BOTTLES: 
7. Chlorsulfonic Acid COA
Chlorosulfonic Acid Distilled_AR_COA
Chlorosulfonic Acid Commercial COA
8. Chlorsulfonic Acid Price
Maruti Fine Chemicals is well known manufacturer and supplier of Chlorosulfonic Acid in India with Distilled AR Grade & also the dealers of Chlorosulfonic Acid Commercial Grade. You can connect with us to more about the packaging and Chlorosulfonic Acid price.